Witnessing the traces of mankind development and its civilizations, steadily left along 1.5 million years, is possible… in a small area of the world.
Cultural Heritage and Tourism
Southwestern Europe is undoubtedly the best region to witness the path of manhood evolution and its associated culture during the last 1.5 million years. It hosts the richest and broadest collection of samples of human evolutionary development and its associated artistic footprint along the whole period.
This area, remembered by many other ancient civilizations settled elsewhere as origin of their myths and legends, is framed in an unrivalled natural setting that hosts the world's largest collection of ancient historic and artistic heritage. It represents the ideal location for a tour through the History of Mankind.
This is the reason why Fundación de Occidente has promoted several touristic routes that aim to embed the traveller within the scenery that actually witnessed such exciting story. The Iberian Peninsula and Southern France provide the elements to recreate the birth of first human societies, their settlements, tools and arts that accompanied them for millenniums, turning their memories into symbology, art and tradition. And unconciously, also into their names and into their languages.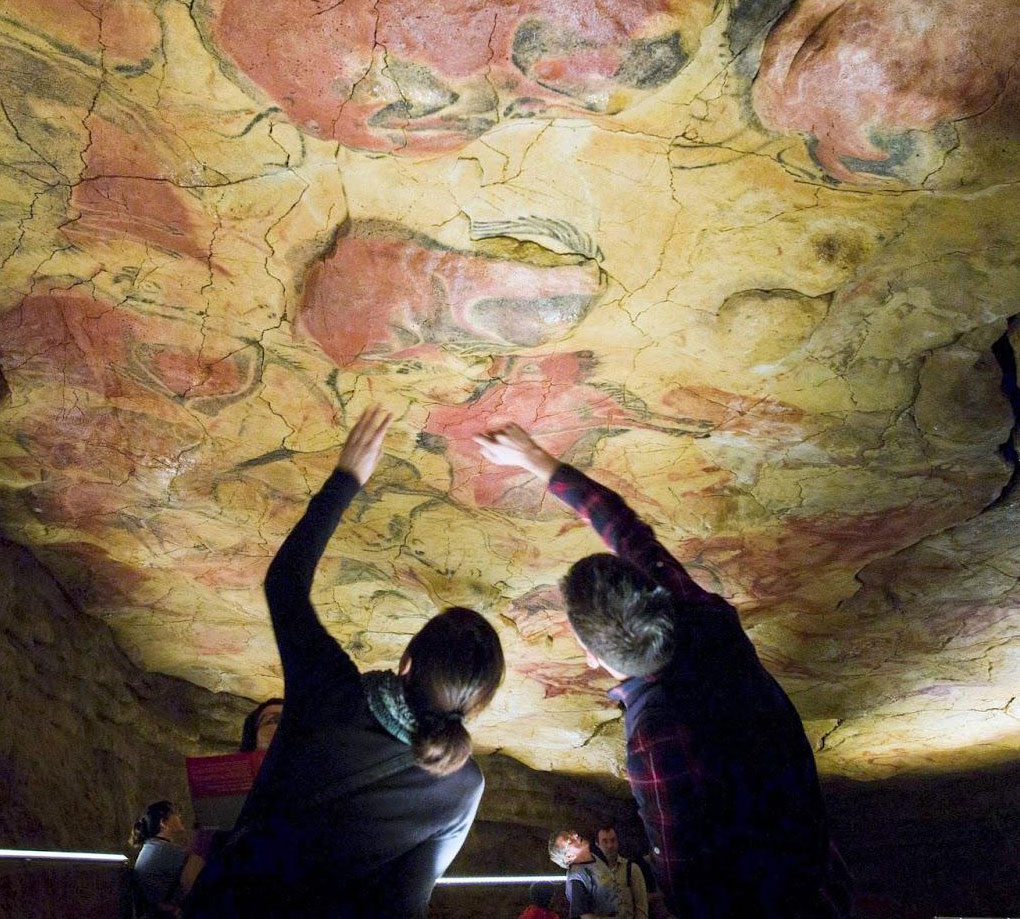 Fundación de Occidente has developed two unique Culture Tourism Routes:
The Route of the West
When ancient sources allude to "the West", identified with the confines of the once know world, they normally refer to those regions whose costs were dipped by the Cantabric Sea.
Conceived as a novel touristic project between Spain, France and Portugal this itinerary intends to promote the highly rich cultural and natural wealth hold within these regions, as a socio-economic alternative to the most conventional tourist attraction of Southern Europe coasts.
A Tour of 1.5 Million Years
Aiming to tell history in a direct, visual and entertaining way, this Route goes through some of the key milestones of ancient civilisation that remain alive at the Atlantic coast of Spain, and some of the legacy harvested by more modern cities as Toledo, Segovia, Avila or Burgos.